CT's Trusted Home Inspector
Serving Greater New Haven and Fairfield Counties Since 1989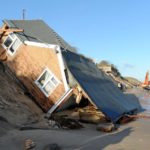 Not all home inspectors are created equally. Today's modern homeowner has many options to choose from when it comes to getting a home inspection, and because of this, you will often get what you pay for. When it comes to choosing a home inspector to examine your home, you need someone you can trust.
The truth is, most home inspectors today have been in the inspection business for less than 10 years, many of which have little to no prior experience in any home construction related field.  Would you trust someone whose past home improvement experience includes changing a light bulb, mowing the law or only taking out the trash?  OF COURSE NOT!!
With nearly 30 years of home inspection and 44 years of residential and commercial construction experience, you can rest assured that you are getting a home inspector who not only knows what he is doing, but one you can trust to guide you in the right direction.
My extensive construction background has given me the experience necessary to provide you with both the protection and confidence needed to purchase your new home.  Since 1989, I have earned the reputation of being one of the most knowledgeable and thorough home inspectors throughout New Haven and Fairfield Counties.
I am the guy Realtors hire to inspect a home that they, their children, family members, or close friends are buying! Remember, "Your Realtor wants to sell you a home, I'm going to make sure you want to buy it!"